To

s

egregate

your kitchen countertop and walls from stubborn oil stains.
To save your drawers, cabinets and shelves from dust & dirt.
To line your electrical appliances with a stylish self-adhesive aluminum layer.
To facilitate cleaning of all smooth surfaces.
We are offering you a premium kitchen stickers with 1000+1 applications that will blow your mind with its convenience!

⭐Make Your Kitchen A Healthier Place !!
Made from premium aluminum, this kitchen sticker will blow your mind with its efficiency!
It is far more durable than custom PVC wallpaper.
Get a sturdy, long-lasting adhesive sticker for long, reliable use on all your kitchen surfaces!

⭐Perfect Protective Cover For Kitchen !!

Oil-Resistant and Stain-Proof: Prevents grease and oil from staining and getting all over your kitchen, including cabinets, stoves, counters, and walls.
Waterproof, Mildew-Resistant and Fire-Resistant: Prevents leakages of water under the sink and other areas and stop mildew from building up. Resists temperatures up to 250 Celsius that can be used for a long time and will not deform.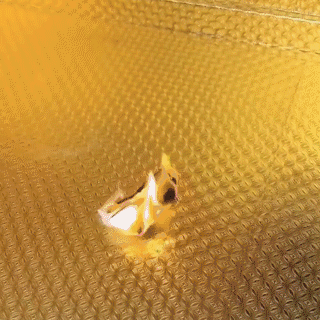 ⭐Easy To Cut In The Size You Need !!
Just measure the dimensions of the surface you need to cover, cut easily due to the cut-to-fit grid lines on the removable back sticker and you're done!
Easy to apply and instantly removable when you no longer need it, this kitchen aluminum sticker is made for your convenience.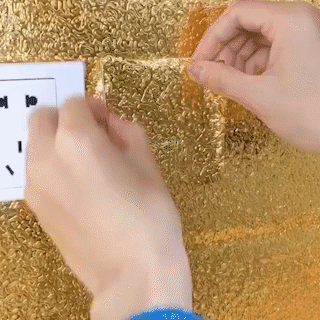 ⭐Self-Adhesive !!
Removable back sticker has cut-to-fit grid lines for easy measurement and placement, easy for you to create new looks or repairing the appearance of any existing smooth surfaces.

⭐Fully Applied In Your House !!
Stylish, trendy and eye-catching, this easy-to-use sticker will add fashionable style to your home decor!
Explore its versatile use, applying it in cabinets, countertop,TV stand, dining table, closet, dishwashers, refrigerators, appliance etc,

⭐Easier Than Ever To Clean !!
Wipe with a duster cloth or wash with soapy water to keep it fresh and healthy!
Cleaning has never been easier, even for persistent sauce stains!

How To Use:
Clean and dry surface with mild soap and water. Make sure that surface must be flat and cannot have any carve.
Just cut out the size you want.
Use dishcloth or card to remove any air bubbles.
Specifications:
Material: Aluminum-foil paper.
Width: 16 Inch / 24 Inch.
Length: 80 Inch.
Color: Silver.
Style:  Grid / Normal.
Notes:
Please allow 1-3cm deviation due to manual measurement.
Due to the different monitor and light effects, the actual color of the item might be slightly different from the color shown on the pictures.
1. COVID-19 UPDATE
There is nothing more important to us than the health and safety of everyone in the Thread Clothing Community - our customers, our team, and our artisans. Due to the ever-changing situation surrounding COVID-19, there may be a small delay in the delivery of your package. Customs and postal services in many regions are observing social distancing and have reduced their manpower. It is an attempt to help stop the spread of the COVID-19 virus that is currently plaguing countries across the globe.
2. How Long Does Delivery Take?
United States - Please allow 7-15 business days.
International - Please allow 12-20 business days (average) for the items to arrive in the following countries: United Kingdom, Australia, Canada, New Zealand, Belgium, Brazil, Switzerland, Germany, Denmark, Spain, France, Greece, Ireland, Israel, Italy, Mexico, Netherlands, Poland.
Due to the current situation with lockdowns across the globe, orders may take an additional 2-3 working days to be delivered. We are working hard to get all your orders sent out as quickly as possible and we're very sorry that it's taking a little longer than usual.
3. Do You Ship Worldwide?
Yes, Got-it Clothing ships products worldwide every day. Shipping is available for most countries around the world.
4. Where's My Tracking Number?
Tracking information is available within 2-5 days from purchase. Tracking details will be supplied once the orders have been shipped. You will get an email confirming shipment of your orders, this will contain the tracking number. If you did not receive any message from us after 7 days from purchase, please contact our support team at contact us page, or reply to your Order Confirmation email.
5. How Secure Is My Personal Information?
Got-it Clothing adheres to highest industry standards in order to protect your personal information with the best security solutions. Your credit card information and personal details are encrypted during transmission using SSL (secure socket layer technology), which is widely used on the Internet for processing payments safely.
6. Can I Amend My Order?
We try to process orders as quick as possible to make sure you receive them as soon as possible. You can amend your order as much as you like before it is shipped out, but after this point you will be unable to make amendments to your order
7. What's Your Policy On Refunds?
100% Satisfaction Guarantee - We want to provide you with a risk-free shopping experience. We trust our customers to not take advantage of us on this offer, therefore If at any time within 30 days of receiving your offer you are not satisfied, we will refund your money. No questions asked.
8. How much the courier freight will be?
Shipping Method
Order Price
Shipping Price
Shipping Standard
<

$

49.00

$6.99
Shipping Standard
≥

$

49.00

Free
9. Do I have to pay VAT / Tax?
You don't need to pay any taxes when order from us, and for most of the countries, our customers do not need to pay importing fees, duties or VAT(Valued Additional Tax).
10. Where I can track my order?
You can use your tracking number to track the parcel at here: TRACK YOUR ORDER